We organize: weddings, banquets, conferences, events
We are pleased to invite you to  Hotel Nad Rzeczką **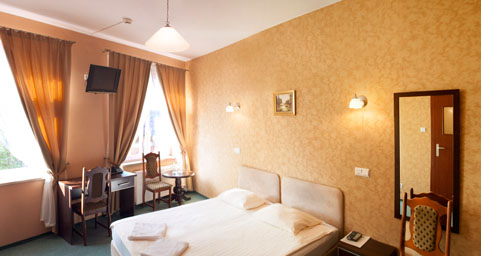 We are located in Grębocin, a quiet district of Toruń which is 7 kilometers from the city centre.
 
  Our hotel offers 50 rooms in 1,2,3 and 4 person configurations that include bathrooms, cable TV, telephones and mini fridges. Guests can make use of the free Internet connection throughout the hotel. There are also free monitored parking spaces at your disposal.
  "Hotel Nad Rzeczką" is a perfect place to organize your free time as well as conferences and trainings. We provide an air-conditioned conference-ball room with effective lighting for around 120 people.